Serving Opportunities at St. Mark Ministries
Guest Services
Help greet people at the door, show them where things are at our campuses, answer questions in the Welcome Center, get them to their seats, help with communion etc.
what is guest services?
Children's Church Teachers' Aides
Have a gift of working with children? Serve just once a month in Children's Church! It is for kids age 3 through 2nd grade.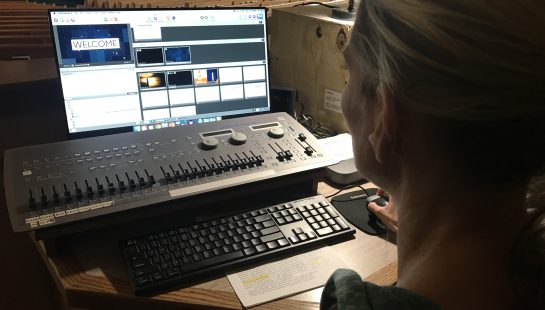 ProPresenter
Become a ProPresenter volunteer!#1 - Your work allows everyone to follow along with the worship songs and liturgy. #2 - You are the one to hit "play" on the important Five2 announcements at the beginning and end of the service. #3 - You get to understand the message on a deeper level as you advance the pastor's slides during his sermon.Training is provided and you'll shadow a ProPresenter during a service, until you feel comfortable.
Meal Trains
Want to help out families facing a difficult time with a meal or restaurant gift card?Simply email Meal Train coordinator Scarlett George at [email protected] to be put on the Meal Train email list. Help out when you can with a gift card or meal!
Mission Trips
Email [email protected] if you're interested in going on a domestic or international mission trip in 2021-2022. See our mission updates from Costa Maya Ministries in the video below!
Contact our Next Steps Coordinator!
To get started in serving in some way at St. Mark Ministries, email our Next Steps Coordinator, Sarah at [email protected]
Join Guest Services!
This is a simple, yet impactful way to serve just one weekend a month at a single worship service.
Costa Maya Ministries Update
We take mission trips here and also give toward this mission field as a St. Mark Ministries church body.
Thank You for your Lights of Christmas Donations!