Serving Opportunities at St. Mark Ministries
Guest Services
Help greet people at the door, show them where things are at our campuses, answer questions in the Welcome Center, get them to their seats, help with communion etc.
Children's Church Teachers' Aides
Have a gift of working with children? Serve just once a month in Children's Church! It is for kids age 3 through 2nd grade.
FVL Musicfest Basket Donations
Fox Valley Lutheran's Musicfest needs your help with silent auction basket donations! Now through Thanksgiving, St. Mark partners will be putting together 40-50 themed baskets (such as camping, gardening, fishing, picnic, tools, summer beach fun, and "off to college"). If you can donate any items toward them, please label them "FVL Musicfest" and drop them off at the De Pere church office.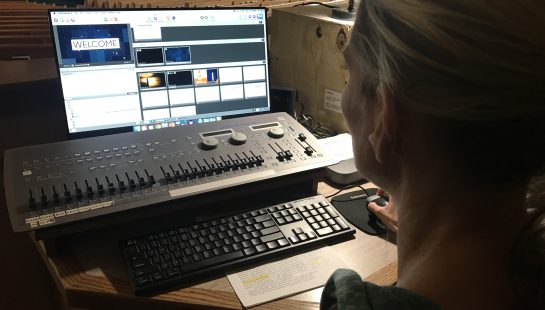 ProPresenter
Become a ProPresenter volunteer!#1 - Your work allows everyone to follow along with the worship songs and liturgy. #2 - You are the one to hit "play" on the important Five2 announcements at the beginning and end of the service. #3 - You get to understand the message on a deeper level as you advance the pastor's slides during his sermon.Training is provided and you'll shadow a ProPresenter during a service, until you feel comfortable.
Blessing Bins
Stop by the De Pere campus beginning the weekend of Nov. 28 to pick up your Blessing Bin and ideas to fill it with. Then go be the hands and feet of Jesus and surprise someone with it!
Contact our Next Steps Coordinator!
To get started in serving in some way at St. Mark Ministries, email our Next Steps Coordinator, Sarah at [email protected]